When Jesus died, the curtain in the temple was torn into two pieces. The tear started at the top and tore all the way to the bottom. Also, the earth shook and rocks were broken. All the graves opened, and many of God's people that had died were raised from death. Those people came out of the graves. After Jesus was raised from death, those people went into the holy city (Jerusalem), and many people saw them.
— Matthew 27:51-53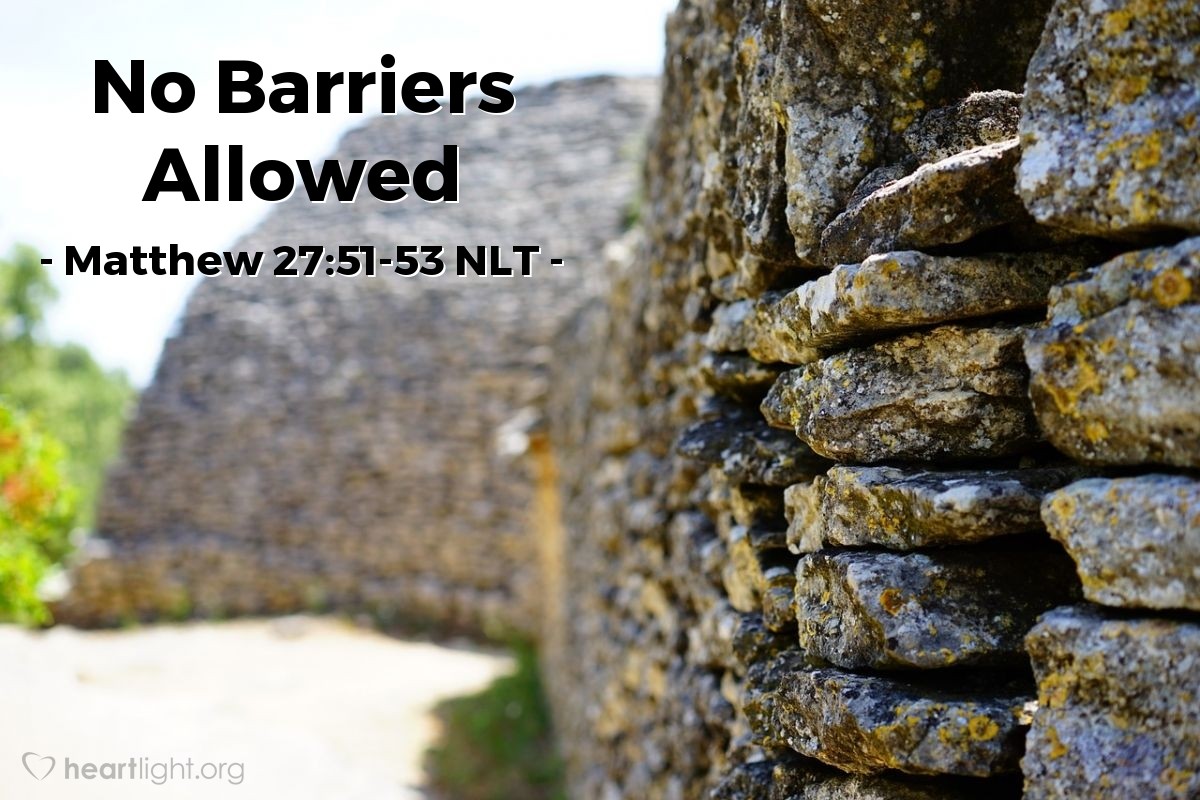 Key Thought
There comes a time when God has to do something dramatic to help get it through people's hard heads and hard hearts that they just don't get it. Jesus came to fulfill all that Judaism was intended to mean. Jesus came to bring all the blessings that God had promised to bring. Jesus came to save all those who are willing to come to him and be saved. This is the dawning of a new age and a new covenant and the fulfillment of God's promises to his people. Jesus doesn't want barriers between people, especially racial ones and religious ones. He wants us to come to him and find unity in his Lordship.
The time is now. The Gospel must triumph so all people can come to feast at God's table and enjoy the blessings of his salvation.
Today's Prayer
Forgive me God, when I have let my own prejudices, narrow-mindedness, or hard heart block me from having active and ongoing fellowship with other believers. I know Jesus came and brought something fresh and new and that all peoples need it. Please help me see, and then act upon, those special moments of opportunity to bless others in Jesus' name and bring them closer to you! In Jesus' name I pray. Amen.
Related Scripture Readings
Ephesians 2:12-18
Revelation 7:9-10
Romans 1:16